La Galleria homes include these features and many more…





1
Solarium Balconies:
Developed in Scandinavia, enclosed glass balconies and patios are an unqualified success in the advanced condo markets in both Europe and North America. Every suite in La Galleria has a solarium balcony.

2
Storage & Electric Cars:
Quality storage is key to convenience and suite resale value. At La Galleria every suite comes with a secure, concrete walled, storage garage near one of your parking spots for your convenience. Includes interior light, electrical outlet, and there is enough power to slow charge an electric car. Power is upgradable to allow a rapid car charger to be installed.

3
Parking:
Akey to resale value is having 2 parking spots. At La Galleria almost every suite has 2 parking spots keeping congestion off the streets. Our parkade is extra-height and can handle 7′ high vehicles in almost all stalls.


4
Air Conditioning:
Air conditioning is a key feature for comfort and resale value. All La Galleria homes are air conditioned.


5
9 Foot Ceilings & 7 Foot Doors:
La Galleria ceilings are 9′ providing a airy elegant feel to your home. Interior doors are solid core 7′ tall doors – higher than the 6'8″ standard door height and superior to typical hollow core doors.

SEE ALL THE FEATURES – Click Here
Floors Showing Suite Location
Seeking an inside suite, corner , end suite, or penthouse? Check out the following diagrams which indicate where a suite is located. If you are interested in a particular suite on a floor, make note and select the specific suite style from the web site main menu.

Floor 1 (ground)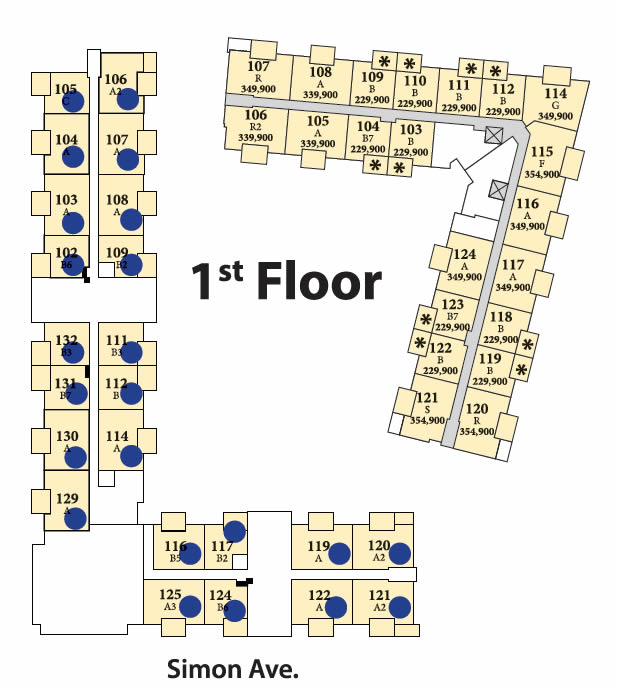 Floor 2
Floor 3
Floor 4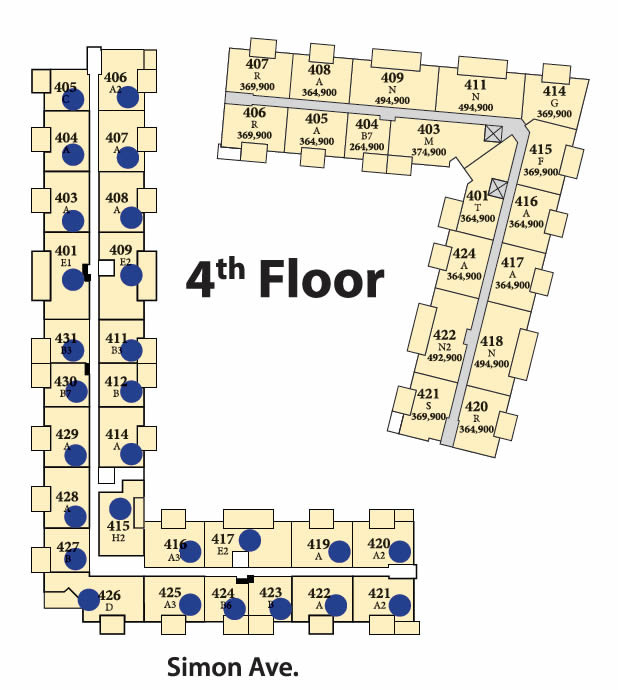 Floor 5
Floor 6 (top)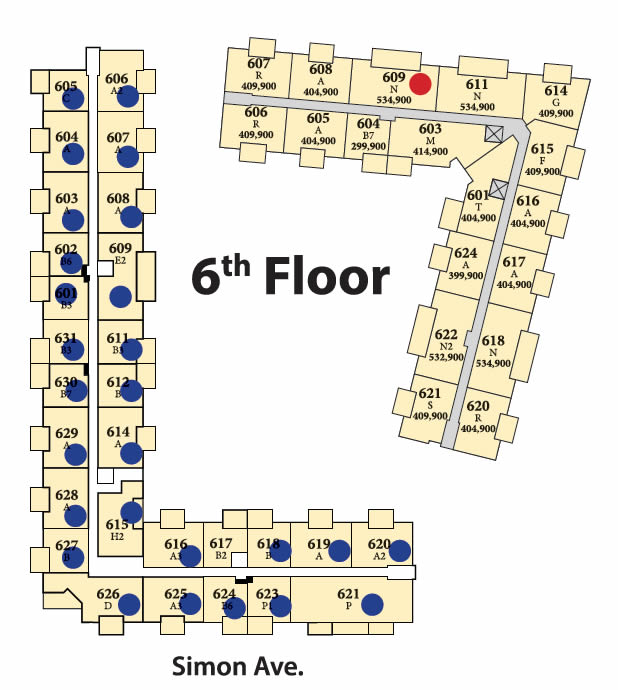 A New Development by

Address for GPS location
Please enter the following address into your GPS map app to locate our sales centre:
32441 Simon Ave., Abbotsford BC
Get Directions